Our Key Services

One Stop Shop​​/ Drop In Centre

The Domestic Abuse One Stop Shop is in a central location close to rail and bus routes. From here all DASU services operate alongside visiting agencies such as Citizens Advice, North Wales Police, counselling services, BAWSO and others. It is also where we hold social groups and the Freedom Programme and Recovery Toolkit programmes.

Crisis Intervention

​This service provides prompt intervention and support at the time of crisis and helps people to access appropriate support to maintain their ongoing safety and freedom from abuse.

Refuge Accommodation

DASU manage a four bedroomed refuge, and a 5 bedroomed refuge for mums and children or single women who need a place of safety to stay. We also have a two bedroomed refuge for men who need safe accommodation. This may be a short term measure until it is safe to return home, or it may be longer term should families and individuals choose to stay and rebuild their lives.

New Hope Volunteers

DASU volunteers assist the organisation in many ways by fundraising, facilitating social groups and networks, helping with administration, mentoring and covering the 'on call' rota. All volunteers undertake a comprehensive training package and ongoing CPD. Find out more by giving us a call.

Progress & Outreach Services

Outreach supports people in the longer term following crisis or IDVA support. The support from our Outreach workers aims to maintain individual safety and continue to improve personal well-being.

​Independent Domestic Violence Adviser (IDVA)


IDVAs provide support through the criminal justice system to victims of domestic abuse who are at high risk of further harm. This support aims to ensure that the victim is represented and supported through the criminal justice system and kept up to date about case progression and criminal charges.
DASU are very grateful to the following organisations for funding and supporting our services:
Powered by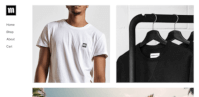 Create your own unique website with customizable templates.